GLASS THICKNESS
Shower glass comes in a variety of thicknesses generally ranging from 5/32" to 1/2". The thicker the glass, the more expensive it is to fabricate and ship.
1/2"
1/2" thickness glass is considered attractive and elegant – many luxury hotels and high-end custom showers use 1/2". It is heavy and may require extra support in the wall and hinges. The hinges may not last as long due to the stress placed on them by the weight of the glass.
3/8"
Most semi-framed and frameless shower enclosures end up with the 3/8" thickness. This balances cost and appearance. 3/8" is a typical glass thickness, but may require a top header to give stability to the whole unit. These headers do not spoil the look of the shower.
1/4"
For high-quality framed enclosures, 1/4" is a popular choice. The thinness of the glass can really make a shower enclosure stand out. Framed shower glass can be thinner than framless and semi-framed due to the structural support of the metal frame.
CLEAR vs. LOW-IRON GLASS
Traditional clear shower glass actually has a slight green tint due to the iron in the materials used to make the glass. The most popular option due to its affordable price point, this glass displays the beauty of the tile.
If you are looking for super clarity in any glass product you can order low iron glass. This is truly clear glass. This allows your shower enclosure to truly shine, but comes at a higher cost.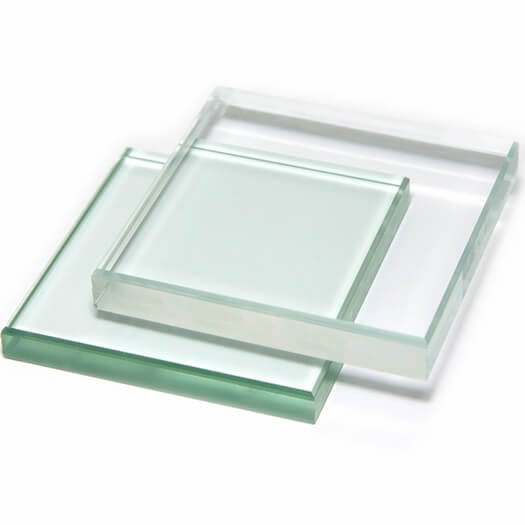 GLASS VARIETIES
There are variety of enhancements you can make to your glass beyond thickness and type of glass.