Goetheglas: Restoration Drawn Glass For Historic Buildings
Drawn glass receives it's name due to the method for which it was made. A machine drawn cylinder sheet was the first method for "drawing" window glass. These cylinders of glass can be up to 40 feet high and drawn from vertical circular tanks. After the glass is annealed it is cut into about 10 foot cylinders prior to being further cut, reheated, and flattened.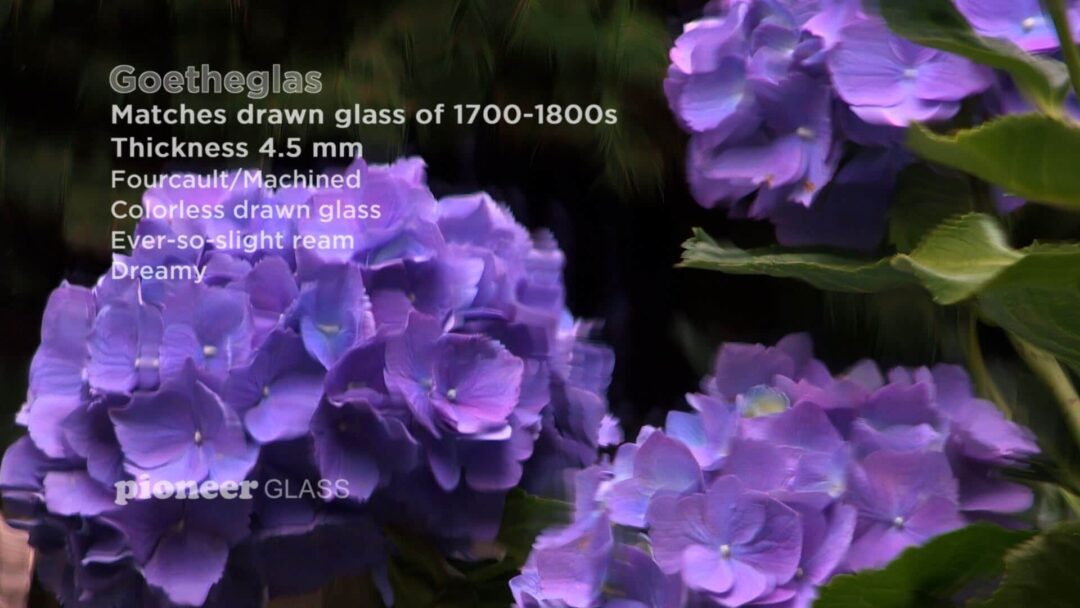 Goetheglas is a gorgeous Fourcault process drawn glass manufactured in Germany. From the manufacturer:
Historical in form, innovative in function, GOETHEGLAS is a colorless, drawn glass with the irregular surface characteristic of window glass common to the 18th and 19th centuries.
We find Goetheglas to be spectacular in larger windows. Thicker than most restoration glass at 4.5 mm, this glass has almost a dreamy appearance in larger panes. You can see more images of Goetheglas as well as our other types of historic wavy glass in our video.